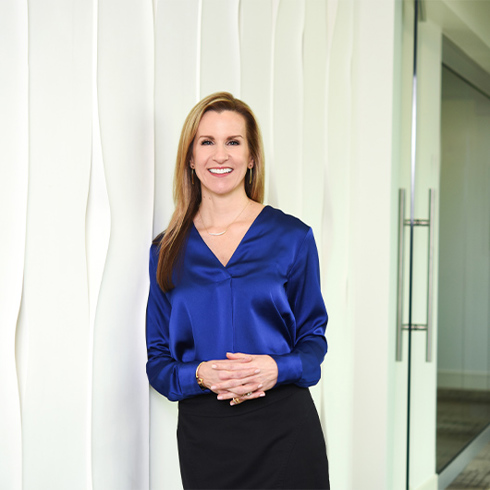 Amber Anthony
SVP, Head of Marketing, Sales & Distribution

As a senior vice president, Amber heads marketing, sales and distribution. In this role, she is responsible for developing strategies to drive lead acquisition and conversion, ensure distributor engagement, boost qualified submissions and advance the customer experience. Since joining our team in 2013, Amber led efforts to establish the brand, introduced data-driven tools for customer management and messaging, including Salesforce and Marketo, and implemented tactics to deepen existing partnerships and expand new business opportunities.
Prior to joining US Assure, Amber oversaw the branding and national corporate marketing efforts at Acosta Sales and Marketing, a leading outsourced sales and marketing agency in the consumer-packaged goods industry. She served in a similar capacity within the Anheuser-Busch distributor network.
Amber serves on the Board of Directors for the PACE Center for Girls, a not-for-profit organization providing girls and young women an opportunity for a better future through education, counseling, training and advocacy. She has also been a longtime supporter of Ronald McDonald House Charities of Jacksonville, where she previously served on the Board of Directors, and she is an avid patron of the Tom Coughlin Jay Fund and the United Way of Northeast Florida.
Amber holds a Bachelor's degree from Palm Beach Atlantic University. Outside of the office, she enjoys traveling and dining with her husband.