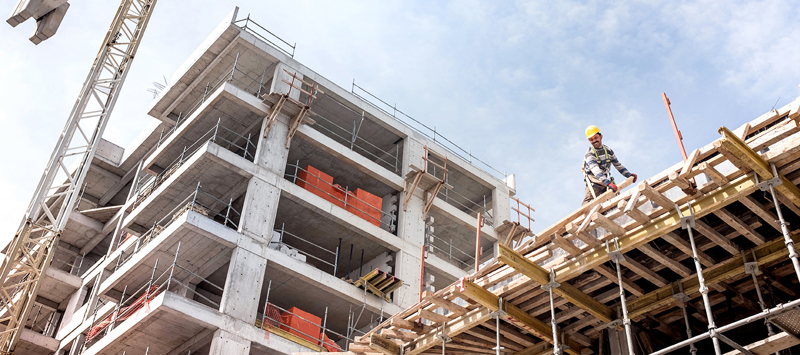 New Construction Insurance
Overview
Commercial and Residential New Construction Valued Up to $10M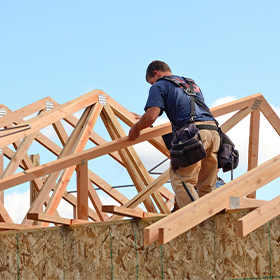 From the time materials are first delivered to a job site until the last nail is hammered, new home construction and new commercial development often encounter unexpected costs and delays.
Our builders risk policy offers coverage for projects valued up to $75 million. Nearly any party with an insurable interest in the structure can purchase builders risk insurance, including homeowners, builders, development companies, house flippers, business investors, retail companies, school districts and other entities. So, whether your client is a contractor looking to build a multimillion-dollar sports facility or an owner planning to build a new single-family home, the new construction insurance coverage form from the Builders Risk Plan insured by Zurich provides much-needed financial protection and peace of mind.
FAQs
What is builders risk insurance?
Builders risk insures a structure while under construction or renovation against damage or loss from a covered cause. The policy is often required to comply with government regulations or as a condition to meet banking or other contractual arrangements. A standalone builders risk policy does not provide coverage for workplace accidents and injuries or liability coverage.
Who buys builders risk insurance?
Builders risk clients are often individuals or entities, including contractors, business owners, homeowners, developers, house flippers, investment companies and other financial institutions. While the Builders Risk Plan insured by Zurich allows new construction builders risk insurance to be purchased in the name of the owner or builder of a new home or commercial building, contractors and other parties of interest may also be protected under an additional named insured clause. Should your client choose to add the builder or owner as an additional named insured, be sure a waiver to subrogate is clearly outlined in the construction contract or agreement. This will protect the interest of additional named insureds should property damages occur during the course of construction.
What does builders risk insurance cover?
The US Assure Builders Risk Plan insured by Zurich offers protection for a wide range of named perils including but not limited to: Property damage, theft, vandalism, fire or lightning, arson, collapse, wind and hail storms.
The following additional coverages are also standard to the Zurich builders risk coverage form:  materials in transit and at temporary locations, backup of sewers, drains or sumps, debris removal, fire department service charge, ordinance or law pollution cleanup, scaffolding re-erection, scaffolding construction forms, valuable papers, and more.
In most cases, clients have the option to purchase increased limits where appropriate and depending on the project type.
Project Examples
New home construction insurance for residential projects such as one-to-four-family unit homes, custom homes, and modular and tract homes.
New commercial construction insurance for commercial projects like apartment complexes (five+ units), retail locations, sports arenas, restaurants, office buildings, cell towers, schools, hospitals, parks and more.
Highlights
Rate, quote and issue policies online in minutes with no premium commitment
Policy options include "one shot" or single structure reporting form and deposit premium
Secure coverage in the name of the owner, contractor or other entity
Higher sub-limits and additional coverage options available, including endorsements for soft costs, contract change orders and much more
Direct billing with premium payment installment options
Individual support from our dedicated team of more than 100 builders risk experts
Availability
Nationwide on an admitted basis