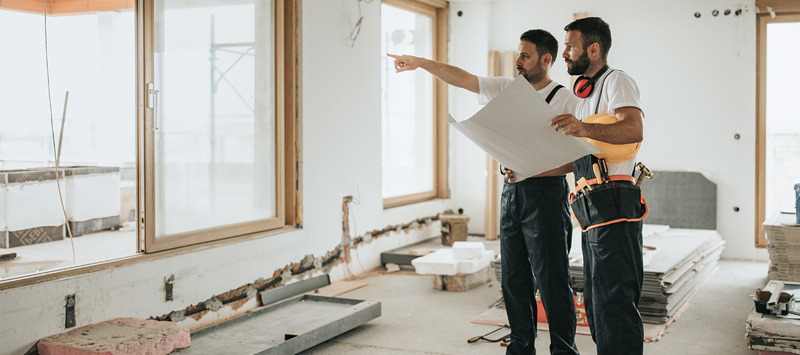 Overview
You've come to the right place to learn about course of construction coverage. The basic concept is relatively simple to grasp, even for those who don't practice this line of business every day. With more than 45 years of experience as the exclusive administrator for the Zurich builders risk program, we'll teach you how to confidently sell and service policies for new construction, remodeling and installation projects.
Frequently Asked Questions
Policy Coverage
The US Assure Builders Risk Plan insured by Zurich is the nation's leading inland marine policy for owners and contractors.
With comprehensive insurance coverage and flexible policy options, the Zurich builders risk policy is designed to meet the needs of residential and commercial customers for almost any project type valued up to $75 million.
New Construction Insurance
Covers course of construction projects from production to custom building.
Remodeling Insurance
Covers commercial and home renovation projects, with the option to include the existing structure.
Installation Insurance
Covers property of the insured and property of others being installed or awaiting installation.
Highlights
Partnering with industry experts that also offer financial stability, reliability and a favorable claims payment history is the best place to start when researching builders risk markets.
US Assure and Zurich practice sound and consistent underwriting, have industry expertise, and remain steady with respect to appetite and pricing, making us proven and stable partners.
Rate, quote, issue and manage policies from any device or browser
Capacity for projects valued up to $75 million, including wind and flood
Insured by Zurich, an "A" rated carrier
Many coverages automatically included with option to increase limits
"One shot" or single structure policy, reporting form and deposit premium options
Policy can be written in the name of the contractor or the owner
Direct access to dedicated team of more than 50 underwriters
Direct billing with premium payment options
Fast, easy access with no minimum commitment
Availability
Nationwide on an admitted basis