8 Builders Risk Insurance Application Tips
8 Builders Risk Application Tips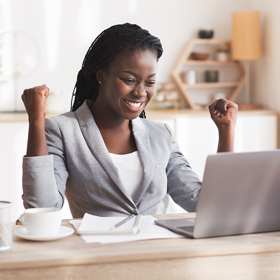 Getting every bit of an insurance application correct might be one of the most important responsibilities you have as an insurance advisor.
But, who has time to memorize submission forms from hundreds of providers?
Probably not you!
So, let's walk through some general tips that will help you complete any builders risk application. Then, download our full application tip sheet for insight about remodeling and reporting form policies.
General Tip #1: Double-Check the Total Completed Value
When you're completing an application for the Zurich Builders Risk Plan, entering the most accurate TCV is crucial to make sure your client isn't underinsured.
Our coverage forms state the "total estimated completed value" encompasses all the costs associated with the building and designing of the covered property including labor, overhead, materials and, if included, profit.
Examples of covered TCV costs include but are not limited to:
Materials: windows, landscaping, pools


Design expenses: architect fees, site lighting, existing facilities analysis, zoning modifications


Overhead payments: payroll, utilities, administrative charges materials such as windows and landscaping, design expenses like architect fees and zoning modifications, and overhead payments such as payroll and utilities.
You may find it helpful to schedule a checkpoint during the policy term to make sure the total completed value is still accurate. The project value could change due to rising material costs or contract change orders, among other possibilities. If the value has increased, don't worry. You can endorse the policy through the same channel it was issued.
General Tip #2: Offer the Right Optional Coverage Endorsements
Although the Zurich builders risk policy is very broad, it doesn't automatically cover all perils. Some exposures are unique to the job, which may require a coverage endorsement. Beyond standard coverages, it's important that you know what optional coverages are available by policy and project type.
But, it's not necessary to memorize them! Instead, refer to our free Coverage Summary by Policy Type chart to give you a quick and easy reference.
General Tip #3: Know How Percentage Deductibles Are Calculated for Each Coverage Form
For our 40471 coverage form, the deductible is calculated on total completed value. These policies are issued online and are generally used for projects valued under $10 million.
For our 40660 coverage form, the deductible is calculated on the values at risk at the time of the loss. These policies are issued manually by an underwriter and are generally used for projects valued over $10 million.
General Tip #4: Identify the Percentage Complete
When applying for Zurich builders risk insurance, projects up to 30 percent complete will generally flow through our automated online application. Any project over 30 percent complete at the time of submission will require additional underwriting review. Good news though — many of these applications are also later approved.
Here's how to determine the percentage complete for any project. Divide the amount spent to-date by the total completed value.
In the event a claim is filed after a construction disaster, it's critical that this information be accurate in order to obtain the proper payout.
General Tip #5: Learn What Triggers Coverage to Begin and End
Every builders risk policy must eventually come to an end, and it's important to know what that might look like. Get familiar with the 40471 and 40660 coverage forms to grasp when insurance begins and ends, and educate your client on this as well. You can find these forms under the Programs tab on our policy issuance dashboard.
General Tip #6: Get the Completed Application Signed
While it may seem unnecessary and even tedious in the moment, this can save you a lot of headaches down the road. Get a signed copy of the completed application from your client and save it in your records. Should a claim occur, Zurich may request a copy.
General Tip #7: Communicate Terms and Cost
Most Zurich builders risk policies are fully earned premium. No one expects construction delays, but let's face it: too many projects aren't completed on time. In our more than 40 years of underwriting course of construction projects, we've seen how valuable a 12-month policy can be for policyholders.
If you're evaluating multiple policy options in the market, keep the entire package in mind: policy term, potential to need coverage extended, minimum premium and deductible. Then, ensure your clients are on the same page.
General Tip #8: Request Renewal
Renewals don't automatically happen. If a project isn't going to be completed on time, contact our Underwriting team. Depending on the policy type and project details, coverage may be renewed or extended with additional account review.
Builders risk isn't complicated! However, these tips don't guarantee a perfect application. That's in your hands, and our team of experts is here to help you every step of the way.
Want pointers about remodeling and reporting form applications, too? Download our free complete application tip sheet today.
This is intended as a general description of certain types of insurance and services available to qualified customers. Any description of policy provisions is meant to give a broad overview of coverages and does not revise or amend a policy. Refer to the policy coverage form for a complete representation of the scope of coverage, terms, conditions, exclusions and more. The policy is the contract that specifically and fully describes your coverage. Some products may not be available in all states and may only be offered on a non-admitted basis. Product availability is subject to change.
Builders Risk Application Tip Sheet
Get insights to help guide you as you complete an application for the Builders Risk Plan insured by Zurich, whether it's a one-shot new construction, remodeling or even a reporting form policy!
Download