Builders Risk Insurance: How to Prepare for Material Increases and Project Delays
Change Order vs. Inflation Guard vs. Extra Expense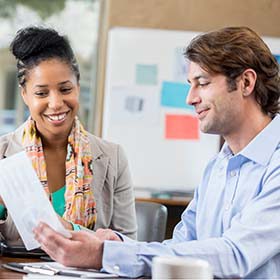 Your clients love to keep money in their pockets, right? Well, who doesn't?
During construction, the threat of material increases and project delays is always lurking around the corner. Whether it's a last-minute swap for more luxurious fixtures, unexpected changes in material costs or even delays following a natural disaster, the total completed value and build timelines change all the time.
But failing to anticipate these scenarios could inadvertently cause your personal or commercial lines client surprise out-of-pocket expenses.
To help mitigate clients' unexpected costs during the course of construction, let's examine three valuable builders risk coverage endorsements and the specific situations for which they're designed.
1. Contract Change Order Coverage Endorsement
Change orders occur when clients make modifications to a construction contract or project scope after construction begins. Though most common in residential projects, change orders certainly happen in commercial building. This coverage is only triggered when an actual change order has formally been requested and implemented.
Whether your insured is the homeowner or the contractor, their first thought probably isn't to notify you about the upgrade and its impact to the total completed value.
For more flexibility in coverage, you can secure our change order endorsement, available in increments of 10, 20 or 30% for residential and commercial new construction and remodeling one-shot policies.
Because change orders often increase the total completed value, you should still instruct your client to notify you when they occur. Then, you should endorse the policy with the updated project value. This endorsement will help protect your clients should a loss occur before the value is properly reported to the provider. Keep in mind, contract change orders can occur multiple times during a project, especially in high-value home construction.
Coinsurance penalties may apply. Even if the policy does not have a coinsurance penalty, the contractor or homeowner could be penalized on a sizable loss if the project value exceeds the amount of insurance at the time of loss and the limit is less than the loss amount.
2. Inflation Guard Coverage Endorsement
Unlike the change order endorsement, where material cost might increase at the owner's request, the inflation guard endorsement covers the unexpected. This add-on is for increased costs of materials, labor and more due to inflation throughout the course of construction.
Keep in mind, you will still need to endorse your client's policy with the adjusted total completed value. Inflation guard can protect your insured after major events that cause a shortage of materials or labor, and increase costs. Increasing the total completed value after these events will ensure an ongoing cushion for these costs and prepare your client for other possible risk events during construction.
3. Extra Expense Coverage Endorsement
Our optional extra expense coverage is for property or business owners who hold a commercial builders risk policy for their new construction, remodeling or installation project. It offers reimbursement to cover reasonable and necessary expenses to avoid suspending — or to minimize the need to suspend — business operations.
Bear in mind, these expenses must be over and above normal expenses, and incurred due to a covered cause of loss. It doesn't include expenses to repair or replace covered property, upgraded materials or cost overages.
So, let's say your client was in the middle of remodeling and had prepared for a grand re-opening to return to business when a storm ripped off the roof. In addition to the builders risk coverage repairing the damage, the Extra Expense coverage might provide for extra workers to fix the roof, repair the damage, and get the project back on track.
And there you have it! Three coverages that could prevent your clients from paying more money out of their pockets during the course of construction.
This is intended as a general description of certain types of insurance and services available to qualified customers. Any description of policy provisions is meant to give a broad overview of coverages and does not revise or amend a policy. Refer to the policy coverage form for a complete representation of the scope of coverage, terms, conditions, exclusions and more. The policy is the contract that specifically and fully describes your coverage. Some products may not be available in all states and may only be offered on a non-admitted basis. Product availability is subject to change.
How do competitors stack up to Zurich?
Get this checklist to compare clients' construction coverage with the Builders Risk Plan insured by Zurich.
Download now