What Sets Remodeling Projects Apart
What Sets Remodeling Projects Apart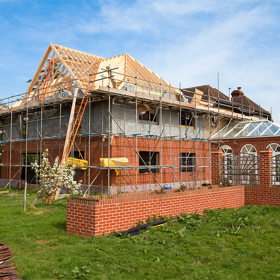 When you want to issue a builders risk policy for your client, you know time is of the essence. Knowing what questions you'll encounter as you submit an application will not only save you time, but drive conversations to ensure you fully understand the construction risk that you're being asked to insure.
So, imagine this: a personal or commercial lines client calls you, excited about their big, new remodeling project.
You hop onto usassure.com to apply for builders risk insurance, and encounter a question about the scope of work. You have three options to choose from: basic remodeling, minor structural remodeling and major structural remodeling (also known as restructuring).
What do these descriptions mean? Let's walk through each one and consider some possible projects that could fit the bill.
Basic Remodeling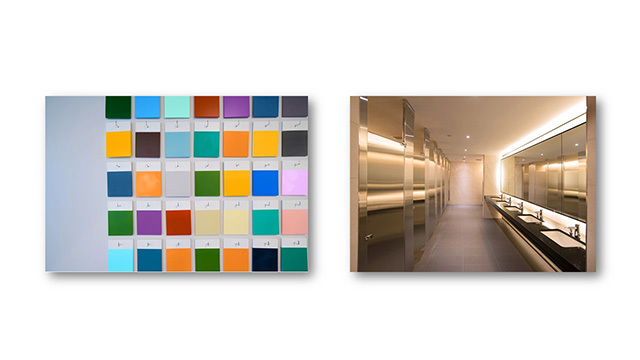 In the application for the Zurich Builders Risk Plan, the "basic" category includes remodeling of interior finishes, exterior painting, replacement of interior fixtures, cabinets, flooring, etc. The most important part to note is "no structural changes."
Basic remodels could look like home flippers choosing a clean, neutral gray paint for their investment properties. It could also be a business updating their bathroom counters and stalls while employees work remotely.
Minor Structural Remodeling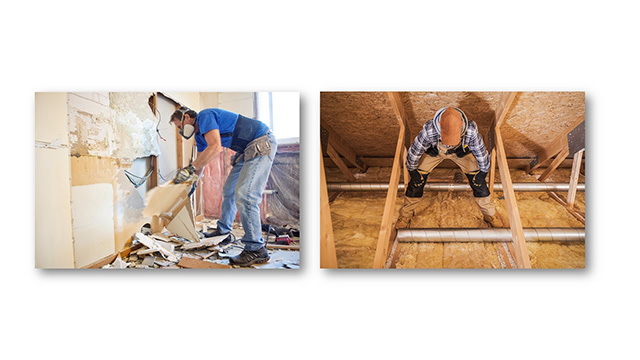 According to the Zurich builders risk application, a minor structural remodel would include everything from the first category (basic remodeling), plus minor changes to the exterior. This could include the addition or removal of doors, windows, skylights, roof replacement and ground floor additions. The replacement or installation of HVAC, plumbing and electrical systems could also fall under the minor structural category.
Potential projects with this scope of work might include when a business owner acquires a new office building and is having it rewired. Or, a contractor is replacing the old HVAC system in a home, including all the existing ductwork.
Major Structural Remodeling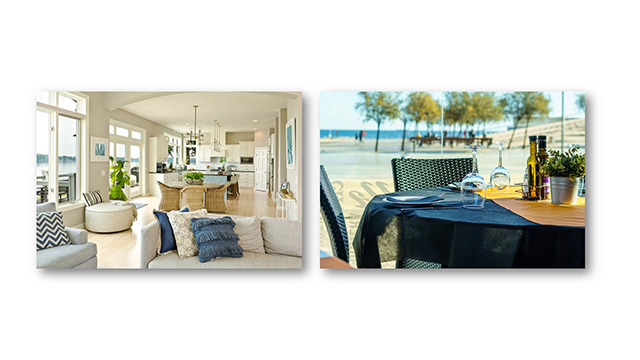 This category is the broadest. Our application states that restructuring could include repair, replacement or removal of load-bearing walls, additional stories, stairways or elevators.
Some possible projects could include a homeowner planning to remove load-bearing walls to update their 1970's closed floor plan into a modern open concept. Or, perhaps a beach restaurant owner wants to replace an existing exterior wall with a movable glass wall to open up the dining space.
Keep in mind that these are all hypothetical examples. The best way to find out whether your client's project is eligible is to contact us.
If structural changes are being made, the risk of collapse is high. So, underwriting will require a stamped engineering report as part of the application process.
If you're looking to secure a remodeling insurance policy, you'll notice an area in the Zurich Builders Risk application where you can list the exact work to be done for the project. Not all applications go on hold, but when they do, the policy issuance process will be easier and quicker for you when you provide all the information upfront.
Want to learn more about remodeling insurance from the Builders Risk Plan insured by Zurich? Download our FAQ sheet for answers to lots of common questions.
This is intended as a general description of certain types of insurance and services available to qualified customers. Any description of policy provisions is meant to give a broad overview of coverages and does not revise or amend a policy. Refer to the policy coverage form for a complete representation of the scope of coverage, terms, conditions, exclusions and more. The policy is the contract that specifically and fully describes your coverage. Some products may not be available in all states and may only be offered on a non-admitted basis. Product availability is subject to change.